Landmark™ Grandview Series L200GV
Not Your Average Window, Not your Average Door.
The Grandview is built with a 24" (610mm) top section to showcase our beautiful selection of extra-large windows. Choose Wrought Iron, 4-Over-4 Pane, 4 Pane or Clear to compliment your home's exterior and enhance its curb appeal. Exceptional quality and the opportunity to create many different looks with a wide variety of panel styles makes the Grandview a perfect choice for the discerning homeowner.
2" Neufoam™ Polyurethane Insulated Garage Door (R18).
Featuring Large Dual-Pane Insulated Windows Providing Elegance To Your Home.
13 Colour Options And 8 Panel Styles Available.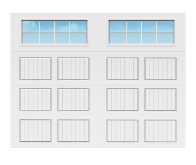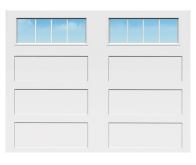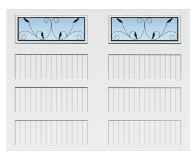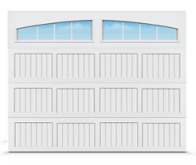 RECESSED GROOVED COLONIAL
*Not Available in Recessed Grooved Panel Styles.